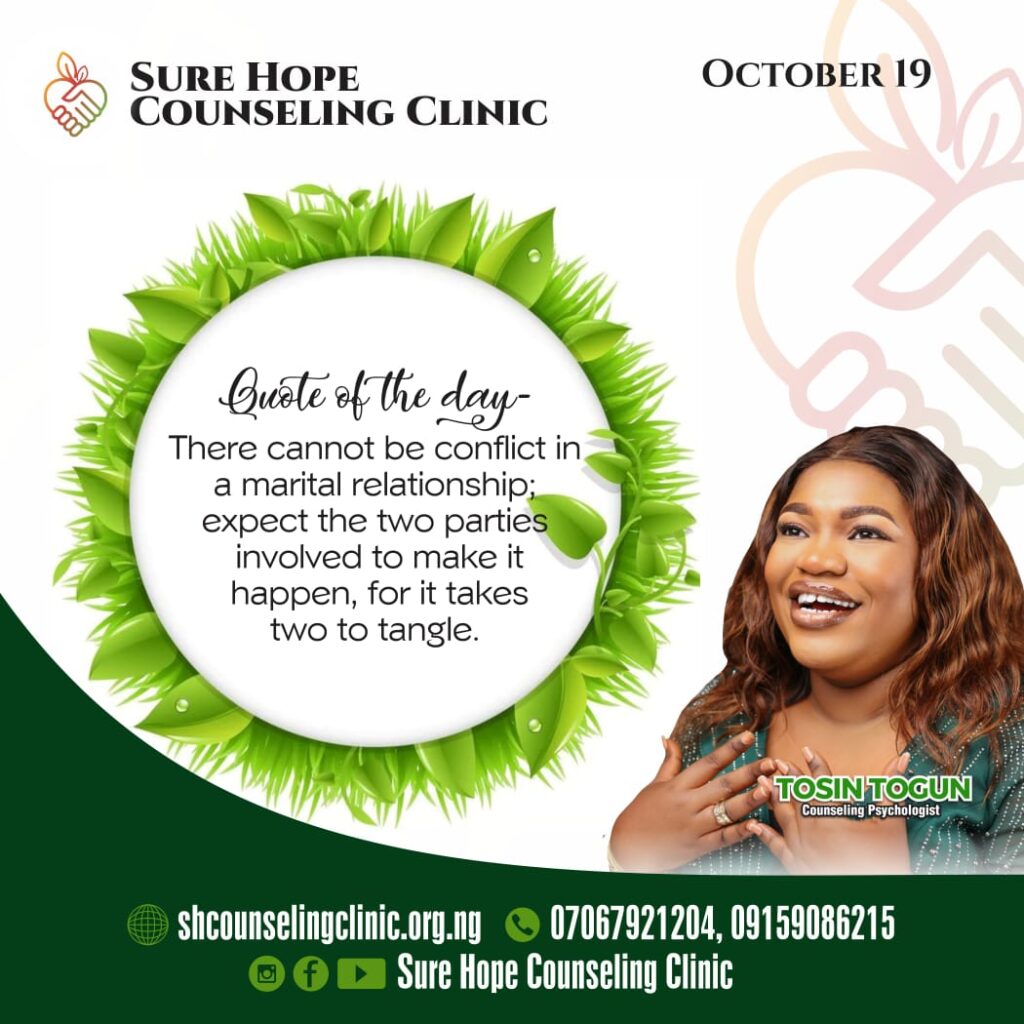 Resolving conflict is another way of preventing mental breakdowns in marital relationships as conflict is inevitable in human relationships. Spouses and intending spouses are more disposed to conflict or dispute than anyone else; this is because of proximity or nearness to one another. Hence, conflict management and resolution skills are skills that anyone should have as a marital decision is taken.
Resolving conflict simply means
• Talking about the source of your conflict with one another and not ignoring or avoiding it
• Each party acknowledges his or her contribution to the conflict and takes responsibility, as there cannot be conflict unless the two parties in a marital relationship make it happen, for it takes two to tangle.
• And finally, each of them must affirm to one another their love for each other at the end of any conflict in their relationship.
ACTION POINT
Resolve all conflict with your marital partner or spouse for sanity in your relationship.
#love#singles#married#courtship#family#relationship#coach#tosintogun#surehopecounselingclinic#commitment