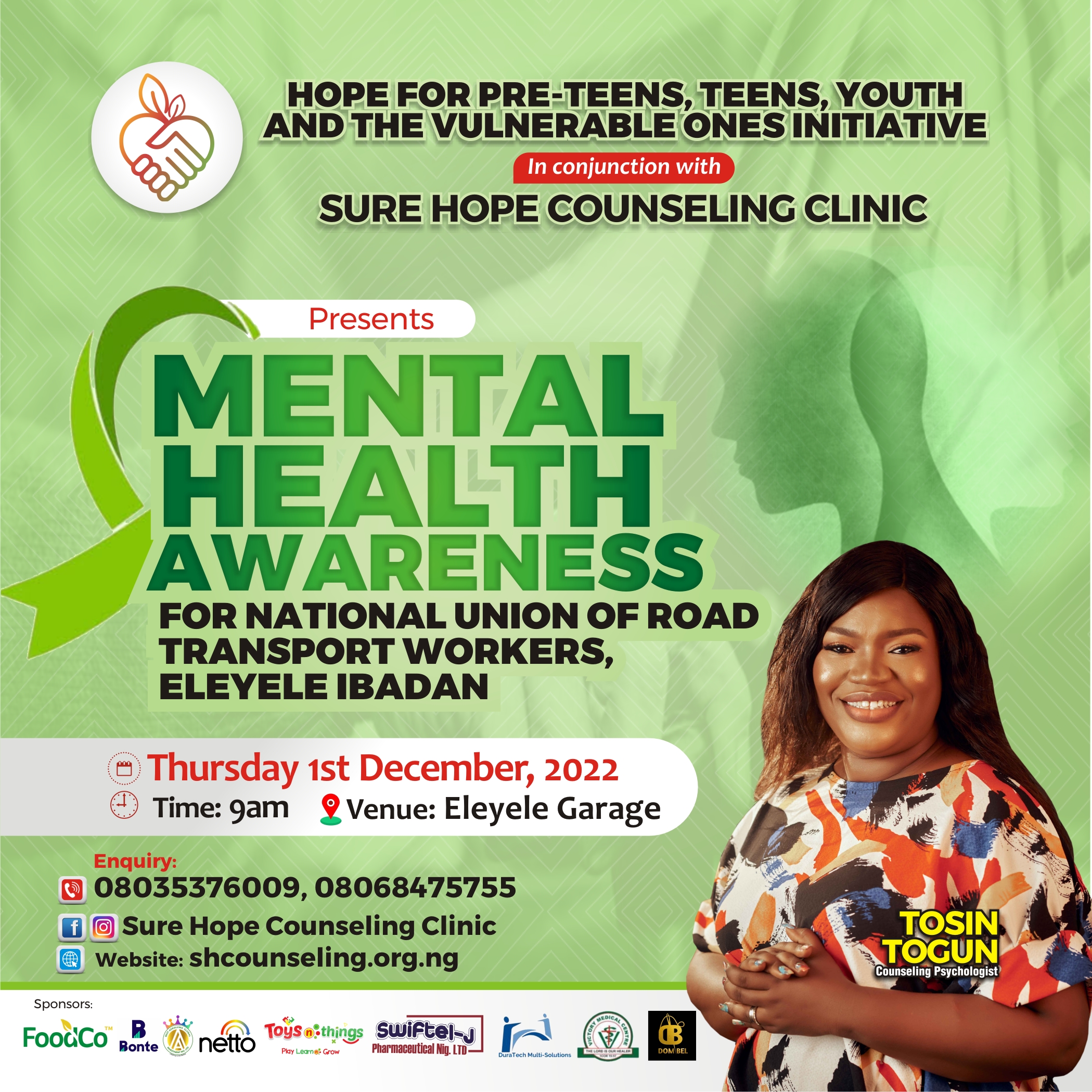 HAPPY NEW MONTH!!!
Starting the new month in a grand style; Mental Health Awareness for Road Transport Workers at Eleyele Motor Park.
Mental health does not only impact the individual's life on the road but most certainly affects those around them including their family and co-workers.
Studies have found out that drivers with psychological stress; suicidal thoughts, paranoid and depressive thoughts are more than twice as likely to be involved in crashes or involved in driving offences than those who are not under such stress.
This often times make them suffer from diminished cognitive abilities, an inability to concentrate and reduce reaction times. If a driver is not fully focused and mindful of his responsibility at work because he or she is being affected with marital, financial and other stress factors on their mind, they are at risk of harming themselves and others around them.
Hence, the need for Mental Health Awareness holding today, Thursday 1st December 2022 by 9am at Eleyele motor park.
Let's join hands to help our drivers to see how mental wellness can reduce road accident and preserve more lives.