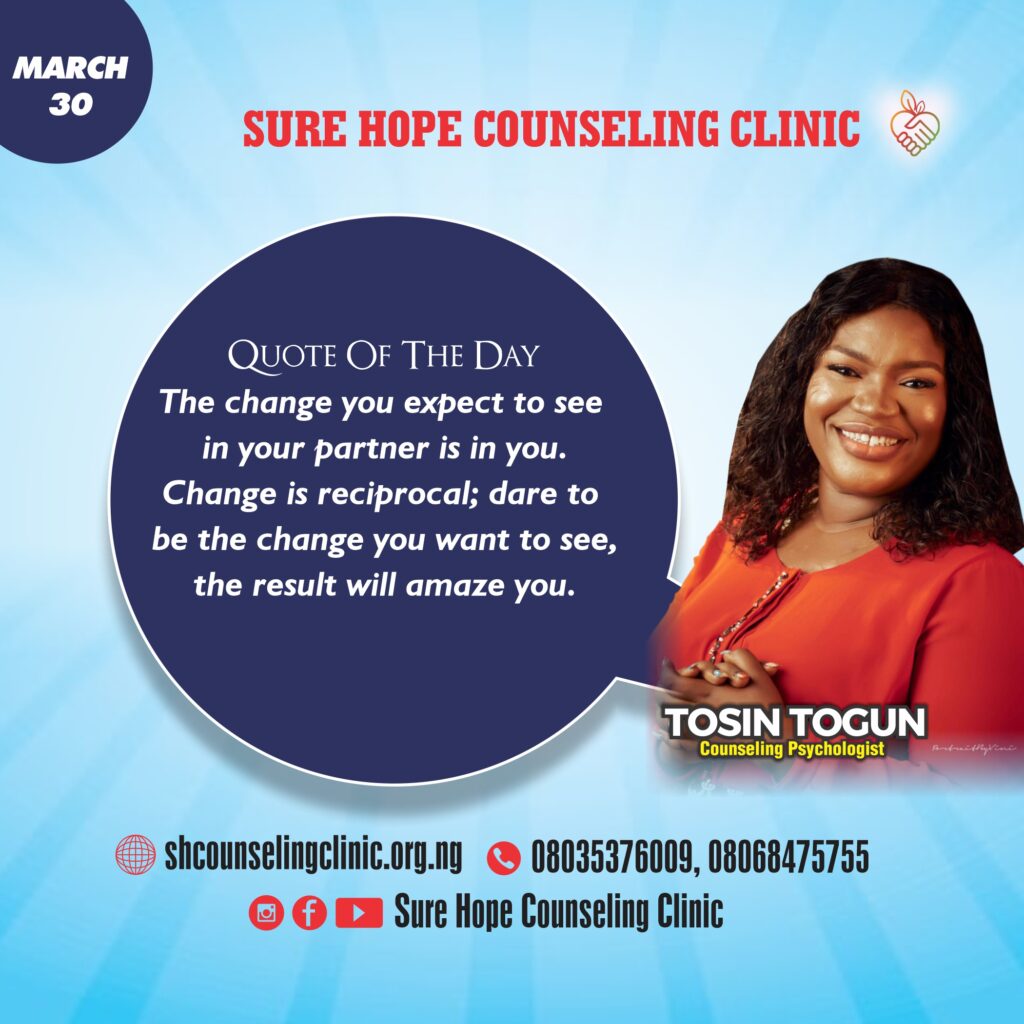 Glory to God; the month of March marks the last month in the first quarter of the month and it has been exciting learning together about the skills to engage in improving our self-perception so as to become the irresistible lover.
Gradually, becoming an irresistible partner is no longer just a wish for some of the consistent users of this devotional as on a daily basis we made practical choices as we looked into the mirror of God's word to see how to become so. We would be glad to know how this quotes has been helpful to you in achieving your goal of marital bliss. Please share with us at (info@shcounselingclinic.org.ng)
In the pursuit of improving our self-perception or in helping others to achieve the same; the use of life-skills are inevitably important as it is significant to help an individual cope well with the challenges and the daily demand of living, which range from emotional management to making rational decisions, thereby helping in shaping personality, improving self-perception and increasing mental and physical capabilities of individuals.
The three types of the Life-skills considered are;
• Self- awareness skills
• Inter -personal skills
• Thinking skills.
Each of which were well expanded in the cause of the month. We want to believe that this devotional has been helpful to your marital journey as a married individuals or has helped you to instruct well as a parent, instructor or counsellor. If it has; kindly help fill a copy of survey that will be sent to you tomorrow.
Thank you in anticipation.